BGHIMSS & INHIMSS Annual Spring Conference at Belterra, 4/4/2019 thru 4/5/2019
April 4, 8:00am - April 5, 1:00pm, EDT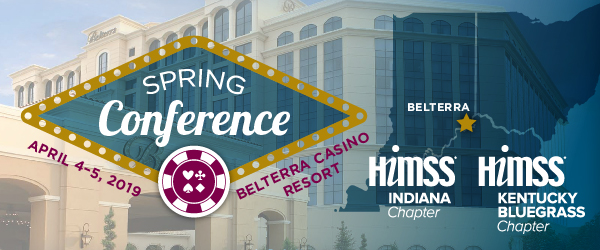 SAVE THE DATE
We've selected a location and a date for our Annual Spring Conference.  We will be back at beautiful Belterra on April the 4th and 5th for the 2019 BGHIMSS & INHIMSS Annual Spring Conference.
We are also excited to announce the the Indiana Chapter of HIMSS will also be hosting this event with Bluegrass HIMSS!  We are both very excited about this partnership!
We are busy already planning and will continue to share details.  Please mark you calendars so you don't miss out!
Want to be a presenter?  Submit an Abstract today!