BGHIMSS Spring Conference at Belterra
April 12, 8:00am - April 13, 5:00pm, EDT
SAVE THE DATE
We are planning a two day Spring event on 4/12 through 4/13/208 at Belterra Resort and Casino.
More details are forthcoming.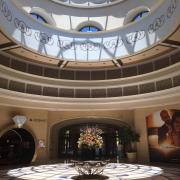 ** Bluegrass Kentucky HIMSS Chapter reserves the right to cancel an event due to weather, attendance or unforeseen circumstances beyond our control. You are entitled to a full refund of the event fee. We are not responsible for travel fees, or any expenses incurred by you as a result of such cancellation.