Breakfast Educational Session
September 21, 7:00am, CDT - 8:30am, CDT
TMCx – Main Center Room
2450 Holcombe Blvd.
Houston, TX 77021
Update on National HIMSS Digital Imaging Adoption Model and projected savings to Healthcare Organizations
Kim Garriott will share info about the newly introduced Digital Imaging Adoption Model (that she announced at HIMSS18 with John Daniels, HIMSS Analytics VP) and will talk about the activities that are underway to introduce the survey at the end of the year as well as projected benefits to Healthcare Organizations.
Agenda
Doors will open at 6:45 AM
Breakfast served at 7:00
Introduction at 7:20 to 7:30
Speaker from 7:30 to 8:15
Q&A 8:15 to 8:30
Speaker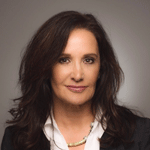 Kimberley Garriott
HIMSS Analytics Global Chair for the Digital Imaging Adoption Model
With a strong background in clinical imaging and workflow process improvement, Kimberley Garriott ("Kim") has more than two decades of business and IT leadership experience helping healthcare organizations optimize the use of technology.
Kim worked with the Cleveland Clinic as the Program Manager responsible for contributing to the design of and implementation of the Cleveland Clinic Enterprise Imaging Strategy, widely regarded as the most advanced enterprise imaging program in the country.
Before joining the Cleveland Clinic, Kim served for two years as CIO for Pittsburgh-based Foundation Radiology Group, one of the largest radiology practices in the country serving 36 hospitals across six states. In this role, Kim was responsible for the integration of radiology workflow and technology for the hospitals the practice served.
From 1997 to 2009, Kim consulted for, and later worked full time for, Indiana University Health where she served in multiple roles: Radiology Informatics Program Manager, Director of Process Improvement and Project Management Office Director. As the Director of Process Improvement, she led a team of process improvement experts that improved enterprise wide clinical and operational processes achieving sustained, annual cost savings of $120M.
Currently, Kim is advising several clients in the development of Enterprise Imaging and Telemedicine strategies with an eye on creating a more connected healthcare organization