Lunch & Learn - Compliance Strategies to Reduce Cyber Risk
Friday, October 26, 2018 -

11:30

to

13:00
Mays Clinic, Room ACB1.2345
1220 Holcombe Blvd.
Houston, TX 77030
NOTE: In order to help the organizers determine an accurate attendance count for catering and seating, please do not register unless you are reasonably certain you will attend.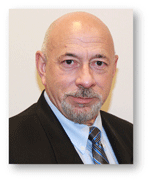 Moderator: 
Mark Anderson
CEO, AC Group, Inc. 
President, HIMSS Houston
---
Panelists:
Deepak Chaudhry, MSIS, CPHIMS, FHIMSS, ITIL
National Health IT & HITRUST Leader
BDO
Deepak Chaudhry is BDO's National Health IT & HITRUST Leader in the Technology & Business Transformation Services practice, having more than 15 years of experience in technology, security management, and technical operations across a variety of industries including healthcare, legal, non-profit, transportation and warehousing. 
Having led large-scale, multi-year projects, Deepak is experienced in managing end-to-end IT operations including risk and compliance engagements, information security optimization, enterprise business continuity planning, vendor management, governance, IT policies/standards development and implementation, IT change management, system adoption and integration, budgeting, and IT support services. He has extensive knowledge of regulatory frameworks and guidelines, including NIST, HIPAA, and HITRUST and has implemented Electronic Medical Record (EMR) platforms (Meditech, ECW), IT enterprise architecture and big data analytics.
Prior to joining BDO, Deepak was the Chief Information (CIO) & Security Officer (CISO) for the Public Health Information Exchange (HIE) of the Houston region, where he oversaw all clinical data integration projects, system, and process security. He also served as the Vice President of IT at Nexus Health Systems where he carried out an EMR implementation and multilevel infrastructure improvements, including BYOD solutions, wireless and network improvements, security appliances and client computing.
---
Amar Yousif, MBA, CISSP
CISO
UT Health Science Center at Houston
Mr. Yousif led all aspects of IT during his 20-year career with various employers. He has also contributed, as a key player, to initiatives that spanned IT into clinical, academic, research, compliance, legal, business, safety, and media communication.
Amar's background includes serving as a transformational IT leader with a focus on addressing difficult challenges and fixing systemic problems. He has been able to grow critical IT units in size and in capabilities in ways that have created a competitive advantage for the enterprise twice before in his career. Once as an IT Manager in a multibillion-dollar oil and gas corporation, TETRA Technologies, and another time as a CISO at UTHealth.
More importantly, he has learned over the years how to navigate the diverse Texas Medical Center (TMC) culture and the complex business of the US healthcare system to successfully advance the mission of Healthcare Information Technology (HIT). He has been the tip of the spear in responding to HIPAA breaches and he has worked with the OCR, his employer, the media, and others to help investigate and resolve these breaches in a satisfactory and ethical manner that puts the wellbeing of patients at the center of the decision-making process.
---
Less Stoltenberg, CP, CISSP
Chief Information Security Officer
MD Anderson Cancer Center
Less Stoltenberg, CPA, CISSP is the Chief Information Security Officer at MD Anderson Cancer Center who leads a team of nearly 40 people focused on protecting MD Anderson's information resources. He joined MD Anderson in January 2013 and since that time has systematically improved the security program from both a technical and human threat perspective. He and his team have successfully deployed a number of enterprise security solutions including laptop and desktop encryption, identity and access management, security incident and event management, data loss prevention, and others. In 2015, with the assistance of Internal Audit and working with other senior leaders, the Institution started seriously looking at and addressing insider threats and started an insider threat working group. Prior to MD Anderson, Less was a Director at PricewaterhouseCoopers in their scrutiny practice for 16 years.