Lunch & Learn - Change the Conversation: Let's Talk about "Redesign"
January 25, 11:30am, CST - 1:00pm, CST
Mays Clinic, Room ACB1.2345
1220 Holcombe Blvd.
Houston, TX 77030
Topic
The neuroscience service line partnered with Memorial Hermann Health System on Clinical Care Redesign Initiatives to reduce clinical variation and cost of care at Memorial Hermann. Our goal is using data to redesign care, identify inefficiencies, eliminate waste and duplicative services and provide patients with an exceptional care experience. We use data to identify area of opportunities that empower our physicians to drive meaningful improvements in patient outcomes through review of practice standards, transparency, and accessibility of data, clinical documentation, and physician education.
Learning Objectives
Describe a system-wide approach to care redesign focused on improving LOS and reducing cost of care
Apply data analytics to identify and assess areas of opportunity as well as create an implementation plan for performance improvement initiatives
Integrate a system-wide clinical review process with a focus on care variation.
Speaker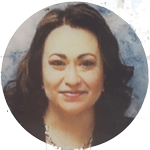 Miriam M. Morales-Morris, PhD
Director of Strategic Analytics
Memorial Hermann Health System
Dr. Moralies has over ten years of experience with physician, clinical staff, patients, administration, registries, clinical data, quality outcomes, and analyses, in academic, community, and clinic settings. Dr Morales completed MS Biostatistics at the University of Texas School of Public Health (UTSPH) in 2008.  Successfully completed dissertation in April 2018. During Dr Morales' tenure at Memorial Hermann, Dr Morales designed and implemented multiple data warehousing and analytics platforms.  Dr. Morales integrated clinical data across multiple hospital systems including outpatient, financial, and existing hospital quality informatics systems.  These efforts have identified medical pathways and processes improving populations at risk, and by translating these efforts into meaningful and appropriate process improvement strategies, drive reductions in mortality, length of stay, and readmissions while enhancing patient and physician satisfaction, reducing costs, and improving national standings.