Lunch & Learn - Improving Financial Health of Your Organization and the Experience of Your Patients
March 22, 11:30am, CDT - 1:00pm, CDT
Mays Clinic, Room ACB1.2345
1220 Holcombe Blvd.
Houston, TX 77030
Raising deductibles and an increasingly challenging reimbursement environment have made it harder for provider organizations to maintain their financial health. In this session, attendees will hear a first-hand account of how one healthcare organization, facing inconsistent copay and balance collection rates, decided to automate the patient intake process.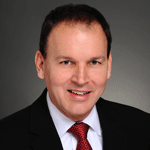 Chuck Leider will share how automating the tasks of intake and turning many of them over to patients helped Houston ENT & Allergy reach its target collection rate of more than 90% and give patients the privacy and flexibility they want.
Chuck Leider is Director of Health Information Management at ENT & Allergy, a well-known ear, nose throat and allergy practice with 12 locations in and around Houston.