Lunch & Learn - Intersection of Clinical & Business intelligence: Why Optimization Save Lives
Friday, May 24, 2019 -

11:30

to

13:00
Mays Clinic, Room ACB1.2345
1220 Holcombe Blvd.
Houston, TX 77030
Currently sepsis is estimated to affect 1.5 million people, resulting in more than 250,000 American deaths each. Despite being an enormous healthcare impact to the US public and growing each year the most effective treatment modality - antibiotics do not reach patients in time due to a lack of early identification. Large numbers of patients with sepsis are undetected early enough in the hospital either when present on admission or when they develop sepsis in the hospital. i.e. in the United States one person dies every six minutes from insufficient analysis of data that is readily observable at bedside. This means, existing widely adopted electronic medical record systems are not geared to address this problem. We will outline the complex interactions between a healthcare team of 7+ people and their interaction with various pieces of technology and the impact on the patient's life and how optimizing workflow with technology saves time and lives while decreasing operational costs.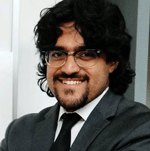 Dr. Sarma Velamuri medical school at the St.Petersburg Pavlov Medical University followed by internal Medicine at the Baylor College of Medicine in Houston Texas. Dr. Velamuri is an Internal Medicine physician who started a data-sourced business intelligence company Luminare. He and his team have developed a novel way to accelerate treatment for patients in the hospital by addressing the number one cause of death in US hospitals: sepsis.
He accelerated the company when his friend's daughter died of sepsis 4 years ago and invested everything he had in it. Today they have saved numerous lives and continue to develop their platform. He was the medical director of utilization review, physician advisor and on the ethics comittee Kindred Hospital, Houston. He has been on numerous process improvement committees at Baylor-CHI-St.Lukes. He currently is the sepsis champion of HCA Clearlake and is on their patient safety and health informatics committees.