Physician Documentation Optimization to include Integrated EMR Dictation and Automated Decision-Support
January 23, 12:00pm, EST - 1:00pm, EST
2019 DVHIMSS Lunch & Learn Webinar Series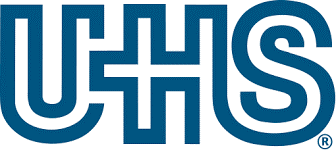 Topic
Physician Documentation Optimization to include Integrated EMR Dictation and Automated Decision-Support
Speakers
Bruce Marcolongo, Senior Director Information Services, UHS
Dr. Ehab Hanna, MD, MBA. CMIO, UHS
Please join us for the 2nd webinar in the DVHIMSS Lunch and Learn Series on The ROI in Optimization. The webinar will focus on a recent implementation at Universal Heatlh Services (UHS) to improve clinical inefficiencies around insulin administration. Presenters will discuss the steps taken to improve physician documentation by:
Moving from the legacy dictation system to an embedded front-end, self-edit system within the physician documentation workflow.
Implementing Document Quality review which includes automated decision support tools to aid the physician in achieving a more accurate and relevant, clinical note.
Don't miss this opportunity to learn best practices from elite healthcare leaders in our region improving workflows and health outcomes through the effective use of health information and technology.
Meet the Presenters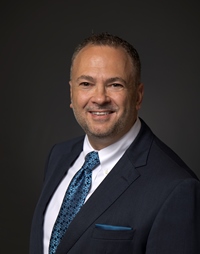 Bruce Marcolongo, Senior Director Information Services (UHS)
Bruce Marcolongo has over 25 years of experience in Healthcare/Healthcare IT and currently currently serves as a Senior Director of Information Services at Universal Health Services Inc. He has been with UHS for over 15 years and in his leadership role is responsible for three major verticals within the Information Services Department: Clinical Ancillary Systems, Enterprise Customer Support Center and the CORE Team focused on HIE and Interoperability.
In addition to his extensive career in Healthcare IT, Bruce is currently serving as the President of the Delaware Valley Chapter of HIMSS (DVHIMSS), where he has been an active board member since 2005.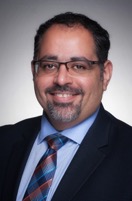 Dr. Ehab Hanna, MD, MBA - Chief Medical Information Officer (UHS)
Dr. Ehab Hanna is the Chief Medical Information Officer at Universal Health Services Inc. (UHS), one of the nation's largest healthcare management companies. In 2011, Dr. Hanna joined UHS as the Corporate Medical Director for Clinical Content and was rapidly promoted to CMIO, leading UHS's Cerner EMR roll-out to its 26 acute care facilities. Dr. Hanna leads an innovation team at UHS creating many award winning clinical solutions. His team's success with high voluntary adoption at UHS hospitals led to the creation of Crossings Healthcare Solutions, a subsidiary of UHS marketing his innovations to other Cerner clients. His interests include: the optimal use of technology to improve efficiency, safety, and quality; utilizing decision support to improve care; understanding human factors as they relate to user interface and change management; promoting better healthcare policy and leadership.
Dr. Hanna is Board Certified in Internal Medicine and Clinical Informatics. He completed his medical school in Egypt and residency at a Tufts University affiliated program in Boston. He recently completed an Executive MBA from the Wharton school of Business at University of Pennsylvania.