Webinar: The ROI on Optimization - Improving Clinician Efficiency
October 17, 12:00pm, EDT - 1:00pm, EDT
2018 DVHIMSS Lunch & Learn Webinar Series
Abstract of Webinar
The goal of health IT implementations is to make things easier for providers by improving workflows and enhancing treatment capabilities. However, many of these implementations are quite costly. Join us to hear from leaders in the Delaware Valley who will share insights about recent implementation and optimization efforts.
Speaker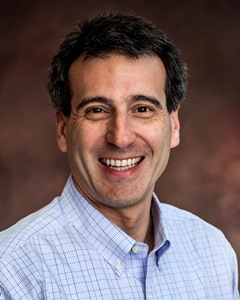 Dr. Eli Lourie, General Pediatrician and Clinical Informaticist at Children's Hospital of Philadelphia (CHOP) 
Dr. Lourie has been working in informatics for over a decade and currently serves many roles in informatics at CHOP, including EHR Medical Director for Specialty Care, Medical Director for Meaningful Use, and clinical champion for digital health. He is also very involved with CHOP's clinical informatics fellowship as a teacher and mentor.  In his clinical life, he sees patients at CHOP's South Philadelphia office and has the opportunity to teach both residents and medical students.
Dr. Lourie, will present on the wide-ranging, resource-intensive provider efficiency optimization project currently in progress at CHOP.  He will discuss details of the project as well as its history. Additionally, he will discuss how the project is being measured as well as present up-to-date data on the progress of the project..