Dear HIMSS Midwest Gateway Chapter Member,
One of our Chapter sponsors, FormFast, is sponsoring a Charity Golf Event and would like to offer 10 free passes only to our members.  Golf for a Good Cause – Free Charity Golf Passes Courtesy of FormFast.
Join FormFast in supporting Gateway180's mission to reverse homelessness in St. Louis

FormFast, a St. Louis-based healthcare IT vendor and HIMSS Midwest Gateway Chapter supporter, is sponsoring a charity golf event for Gateway180, a local non-profit dedicated to "reversing homelessness" in the St. Louis area.

If you are not familiar with the amazing organization, Gateway180, they are the largest 24-hour emergency housing organization in Missouri. G180 serves as a temporary home to roughly 100 children and 65 adults every day and every night.  Many of the families at G180 spend their day at work and at school, proactively moving their lives forward! Learn more on their website.

The event will be held on Thursday, September 15th, 2016 at Tapawingo Golf Course.  

As a supporter of the Midwest Gateway Chapter of HIMSS, FormFast would like to offer 10 free golf passes to the local HIMSS community. Passes will be provided on a first-come, first-served basis. Limit one pass per chapter member. If interested in receiving a free pass courtesy of FormFast, please contact Lauren Ziegler at lzeigler@formfast.com. The first 10 HIMSS chapter members to respond will receive free passes.  Visit formfast.com/charity-golf to submit your entry.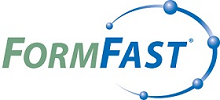 The Midwest Gateway Chapter of HIMSS