Louisiana Chapter of HIMSS Newsletter for Fall 2016
President's Welcome

Welcome to another exciting year with the Louisiana Chapter of HIMSS! We have an amazing and ambitious agenda, lots of new talent on our board, and a tremendous amount of momentum as move into the 2017 fiscal year!
The 2016 fiscal year closed with our inaugural LAHIMSS Chapter Awards Dinner at Chef John Folse's White Oak Plantation in Baton Rouge. It was a day of firsts as we also hosted our first meeting of the new HIT Advisory Committee (more on that later), followed by a wonderful evening that provided us with the opportunity to relax, share ideas as well as great food, and honor four outstanding individuals who have contributed to the improvement of healthcare and healthcare IT.
---
Upcoming Events
Connect Louisiana Day

Celebrate National Health Information Technology Week by attending the Connect Louisiana Day on September 27, 2016.  This educational symposium will focus on improving the health of all Louisianans through the use of health information technology.  Louisiana Department of Health Secretary Rebekah Gee, MD, MPH will present the opening address. 
Nursing Informatics Boot Camp
The Nursing Informatics Boot Camp will be held on October 3 -4, 2016 in New Orleans, Louisiana.  This intensive two-day course focuses on current informatics trends and issues. It includes content for Registered Nurses who are interested in becoming American Nurses Credentialing Center (ANCC) board certified Informatics Nurses. Other clinical professionals working in informatics may wish to take the course to become exposed to the course topics.
GC3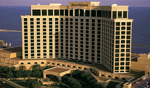 It's once again time for the annual Gulf Coast Chapters of HIMSS Conference!  This year the conference will be at the Beau Rivage Resort and Casino in Biloxi, Mississippi on November 3 – 4, 2016.  The theme of this year's conference is "As the Healthcare World Turns". With many competing areas of focus for healthcare organizations and providers including meaningful use, ACOs, telehealth, and more, the health IT professional's daily life is much like a daytime drama with competing story lines and a new plot around every corner. 
---
Louisiana HIMSS Award Dinner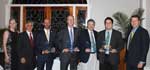 The Louisiana chapter of HIMSS recognized four outstanding Louisiana professionals for their contributions to health information technology over the past year. The event took place this past June at Chef John Folse's White Oak Plantation in Baton Rouge.  We thank each of these individuals for their commitment to the success of health IT in Louisiana.
---
LDH Health IT Advisory Committee

Several members of the Louisiana chapter of HIMSS will serve on this newly formed committee to assist the Louisiana Department of Health in advancing the health of the citizens of Louisiana through health IT. The primary goal of the Advisory Committee is the improvement of Health Information Technology (HIT) and Health Information Exchange (HIE) in Louisiana through the meaningful advising of the Secretary of the Louisiana Department of Health (LDH) on strategys. Additional goals include improving the quality of LA HIMSS member services through enhanced and expanded relationships with the Louisiana Department of Health (LDH), establishing opportunities for collaboration between LDH and LA HIMSS, and suggesting evidence-based strategies to improve the health of Louisianans through the use of HIT.
---
Louisiana selected to participate in the NGA Center for Best Practices TA program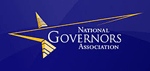 Louisiana was one of three states recently selected to participate in the National Governors Association Center for Best Practices' technical assistance program. The program, Getting the Right Information, to the Right Health Care Providers, at the Right Time – How States Can Improve Data Flow, provides an opportunity to receive assistance in addressing policy issues that limit the flow of health care data between providers. The application to participate was written by LDH and members of the LDH Health IT Advisory Committee.
---
Vindell Washington, M.D., appointed as National Coordinator for HIT
A Louisianan has once again been named as the National Coordinator for Health Information Technology. Dr. Washington most recently served as ONC's principal deputy national coordinator. Prior to that appointment, he was CMIO of Franciscan Missionaries of Our Lady Health System Medical Group based in Baton Rouge. Dr. Washington replaces Dr. Karen DeSalvo, who is now serving as Acting Assistant Secretary for Health in the U.S. Department of Health and Human Services.
---
Chapter Activities in Higher Ed
Support for students in health IT-related programs at Louisiana colleges and universities is important to the chapter. Two $1,000 scholarships are available for students who meet certain criteria. The chapter is also sponsoring a "campus rush" at Louisiana Tech University, University of Louisiana at Lafayette, University of Louisiana at Monroe and Tulane. Students will be provided lunch while they learn more about HIMSS and the health IT profession. They will also be given the opportunity to join the Louisiana chapter through chapter-sponsored memberships. Anyone interested in learning more about the scholarships or other activities should contact Michelle Martin at mmartin@latech.edu or Jan Fuller at fuller@latech.edu.