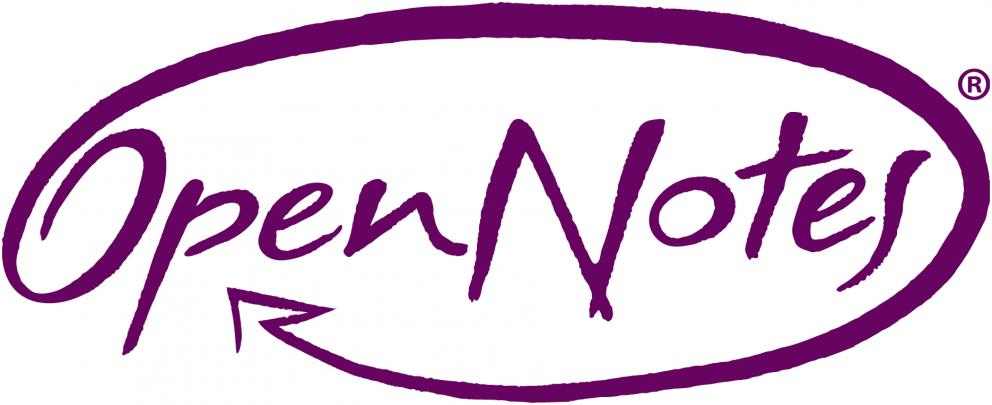 Our Perspective: OpenNotes is a move in the right direction to develop care partnerships
In the past couple of years conversations have dominated the center stage regarding misinterpretation of the 1996 HIPAA Privacy Rule. The U.S. Department of Health & Human Services and Office of Civil Rights struggle to sort through complexities to ensure individual rights to the access and transmission of personal healthcare information.  In the meantime, OpenNotes has moved into their eighth year of researching successful outcomes while gaining ground with many institutions nationwide by demonstrating stronger patient-physician relationships and improved patient engagement leads to improved healthcare delivery.  
"What is OpenNotes?  OpenNotes is just that – notes written by doctors, nurses, therapists, and other clinicians that are made readily available to patients" ("OpenNotes, History," 2017). Initial talks in 1973 started what was called a "movement in the making" where it was thought if patients had access to their healthcare records at the point of care, it could ultimately enhance the delivery model and improve their outcomes.  The path to OpenNotes was paved when President Clinton signed into law the Health Insurance Portability and Accountability Act in 1996 which mandated patients be given the right to inspect, review and receive copies of their medical records.  The initiation of patient portals was established in 1998 allowing patients to review their medications and test results, but at that point "all notes remained hidden from the patient's view"  ("OpenNotes, History," 2017).  In 2001, the foundation for OpenNotes was built with the creation of PeoplePower, a fictional country developed by a variety of healthcare professionals who believed that the value of their written contribution to patients and then soliciting patient feedback could actually improve quality of care.
OpenNotes began in 2010 at the Beth Israel Deaconess Medical Center in Boston, the Geisinger Health System in Pennsylvania, and Harborview Medical Center in Seattle.  The study, funded by the Robert Wood Johnson Foundation, encouraged physicians to invite their patients to read their notes through a secure patient portal. The participant sample included 105 primary care doctors and 20,000 patients. By 2012, the results of the study published in the Annals of Internal Medicine revealed that doctors reported little change in their workflow, patients were happy and approved of the note sharing practice, and were not worried or confused by the content of their notes. Patients reported that reading the notes put them "more in control of their healthcare" ("OpenNotes, History," 2017). At that point, several health systems adopted OpenNotes including the University of Utah Hospital.  In 2013, the U.S. Department of Veteran's Affairs introduced their enhanced version of Blue Button Personal Health Record – with the addition of OpenNotes as part of an upgrade reporting over 1 million veterans reading their clinic visit notes.
 OpenNotes addresses documentation content.  Health Information Departments nationwide are driving clinical documentation improvement practices to improve revenue cycle management efforts.  With OpenNotes, providers are cognizant of what is written in the record, ensuring that the content is accurate and well described.  Patients provide that second set of eyes over the document and can provide feedback when an error is uncovered.  OpenNotes also provides a reminder to patients to setup referral appointments, when to get immunizations, and when to have diagnostic studies performed. 
Behavioral health medicine and internal medicine practitioners worried initially how the patient would respond to the content of their notes, concerned that the discussion of mental illness or a patient's obesity and habitus would cause more harm than good.  Patient's approval rates were impressive as patients found content in the notes therapeutic and they felt more understood by their providers.  Psychotherapists comment that they found behavioral change to be more effective with sharing the notes rather than in discussion alone.  In a recent study, 78% of patients described better adherence to their medication regimen with a better understanding of what each prescribed medication is designed to do.  OpenNotes assists caregivers providing an ability to schedule appointments, reconcile medications and provide detailed care support to patients unable to care for themselves.
OpenNotes is a move in the right direction to develop care partnerships – empowering patients to be stewards of their own healthcare.
("History" https://www.opennotes.org/case-for-opennotes/)