Scholarship Committee Co-Chairs
HIMSS NYS Chapter President Announces Scholarship Committee Co-Chairs: Dr. Patricia Hale, Carmen McCoy, and Keith Weiner
I am pleased to announce Dr. Patricia Hale, Carmen McCoy, and Keith Weiner will serve as our chapter's Scholarship Committee Co-Chairs! I selected these members based on their active participation in our chapter, geographic locations around our state, and their backgrounds in medical, nursing, and education. They will lead a group of chapter members who have stepped forward to volunteer their time to serve on this important committee. Our Co-Chairs will announce the volunteer members of this committee.
This is the 3rd year our chapter is offering 2 Educational Scholarships. We will announce this year's winners at our "Annual Chapter Mini-HIMSS Conference" in June in NYC (date/location to be announced soon). Please help spread the word about our Educational Scholarship offerings. Stay tuned for additional details!
Please consider volunteering your time, whether you have 5 minutes to 5 hours, to serve our chapter's 2,000+ members across the state! Great way to engage and professionally network with your chapter 'colleagues'. We have an immediate need for members to help create our chapter newsletters and serve as social media ambassadors!
Best regards,
Rick Sughrue, RN
President – HIMSS New York State Chapter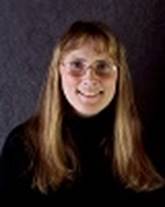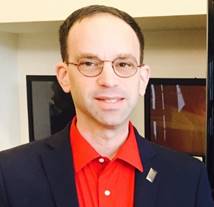 Dr. Patricia Hale – Carmen McCoy – Keith Weiner
Dr. Patricia Hale has over 20 years of clinical experience in Internal Medicine as well as clinical application of medical informatics. She is board certified in Internal medicine and board certified in Clinical Informatics as a subspecialty. She has lead EMR implementation projects in the ambulatory and inpatient setting including e-prescribing, clinical record exchange, inpatient physician order entry and clinical decision support. Previously Dr. Hale was Deputy Director of the Office of Health Information Technology and Transformation at the New York State Department of Health where she helped direct a state wide strategy for health information technology implementation. She has been active in many national informatics initiatives and is co-author of several textbooks and reports on electronic health records and electronic prescribing as well as editor of a book on electronic prescribing for clinicians published by HIMSS. She continues part time clinical practice in Internal Medicine.
Carmen McCoy is the Program Director for the Master's degree program in Applied Health Informatics and a Clinical Assistant Professor for graduate and undergraduate courses in health informatics at Stony Brook University. She received her BS degree in Health Science with a concentration in Health Informatics and her MS degree with an advanced graduate certificate in Management Information Systems at Stony Brook University. She began her career in health informatics as a Training Coordinator for the electronic medical record system at Stony Brook Medicine. Ms. McCoy was promoted to the position of Assistant Director of Training where she became a primary resource to develop, manage and execute key training programs. She has been an invited presenter on emerging health informatics topics and was awarded the Outstanding Alumni Award in 2014 in the School of Health Technology & Management at Stony Brook University. She is currently working on her Ph.D. in Biomedical Informatics at Rutgers University.
Keith Richard Weiner is an informaticist with an eclectic background traversing healthcare and information technology. He has been an RN in Canada and the US, managed a security software vendor, been a senior clinical systems analyst for a major EHR vendor and has held IT security leadership positions. As PhD Candidate and adjunct instructor at Molloy College, he has authored numerous presentations for research and industry conferences. He has been a peer reviewer for several journals also having served on an editorial board. He contributed a chapter for the textbook Medical Informatics: An Executive Primer used at Columbia and Cornell Universities. he also serves on the Metropolitan College of New York advisory board. An active member of HIMSS, he co-authored a presentation at HIMSS National, chaired the mHIMSS Mobile FAQ Committee, regularly conducts CAHIMS review sessions, and has presented at the NYS HIMSS where he serves on the conference planning committee. He is also the co-chair of New York Academy of Medicine's informatics group.
View HIMSS NYS Chapter Event Page
Thank you Sponsors!
PREMIER SPONSORS