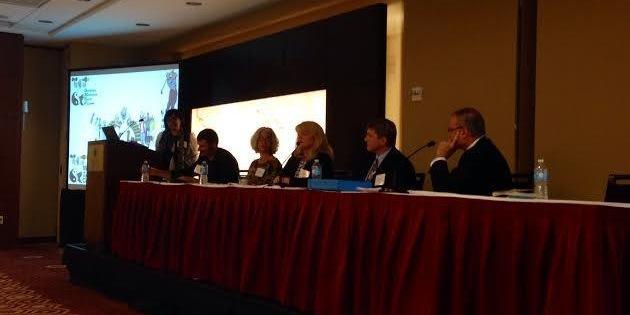 September 8 - Vision 2025: The Role of Information Technology in the Future of Healthcare
Join the Western Pennsylvania HIMSS Chapter
Thursday, September 8
At the  Pittsburgh Life Sciences Greenhouse
2425 Sidney Street (near Southside Works)
For a half day of networking and discussion about the role Information Technology will be playing in the future of healthcare.
Registration begins at 12:00 PM
The day will end at 6:00 PM
Non-members: $50
Members: $40
Register here today!  For more detailed agenda information, please see our event page here.

**Nursing CEU's have been applied for.

Event Highlights:
"The Emerging Power of Healthcare Analytics" Scott Zasadil, Ph.D. Chief Scientist, UPMC Health Plan
Healthcare organizations are challenged to use data analytics tools effectively to maximize the value of the data collected from multiple sources. Dr. Zasadil will share UPMC's approach to data analytics, discussing the challenges, objectives and results of UPMC. Dr.  Zasadil will clarify the limitations and value of data analytics in the healthcare infrastructure. Following his speech there will be a question and answer session.

"Patient Engagement: A Global Strategy for Performance Improvement in Healthcare Today" Jeff Fallon, Former President US,  One View Healthcare  an HIT company
Mr. Fallon will discuss the concept of interactive patient systems. He will provide examples of the economic and clinical benefits of patient engagement. Mr. Fallon will also discuss the future demand for IT professionals created by the use of technology, such as interactive patient engagement systems.
"Using IT to Reduce Hospital Admissions from Nursing Homes" Panel Discussion: Dr. Steven Handler, MD, PhD, CMD, Tracy Polak CRNP, MSN, April Kane, MSW, LSW
Nursing facility residents account for a significant portion on overall Medicare spending, partly due to the relatively high rates of hospitalization. Research indicates that approximately 45% of these hospitalizations can be avoided.  This panel will discuss both technical and clinical reforms and solutions that improve patient and economic outcomes.
"Emerging Challenges in Healthcare IT" Panel Discussion: Marianne McConnell, CNIO, Rich Ong, CIO St Vincent's Hospital Erie, David Rich MD, FAAP, CMIO
This panel will discuss many of the challenges that arise within healthcare organizations as the use of electronic health records matures. Information system implementation and IT adoption issues evolve with this growth requiring IT to achieve higher levels of user satisfaction, information security and flexibility.