VA Chapter of HIMSS Upcoming Events - 1st Quarter 2018
Please plan to join us for our upcoming 12th Annual Advocacy Day!
12th Annual VA HIMSS Advocacy Day Registration
As the HIMSS Virginia Chapter (VA HIMSS) enters its 12th year of hosting a state advocacy day, the constituents have become integral subject matter experts for their legislators (both state and federal) when it comes to healthcare and health information technology (health IT) policies. Our flagship event attracts over 60 senior level members of the healthcare community from those on the front line delivering care to those ensuring processes and workflow are optimal throughout the healthcare ecosystem.
Please join us in Richmond, at the
on Thursday, January 25, 2018
9:00 am - 3:00 pm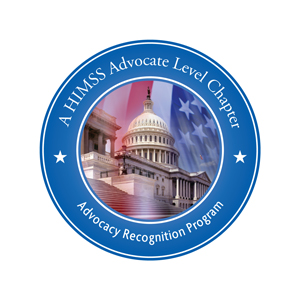 9:00 am

 

Welcome and Continental Breakfast

 

 

9:10 am – 10:00 am

 

 

 

Cyber Security Discussion:

 

VP & CISO Sentara Healthcare, Dan Bowden

 

10:00 am – 10:45 am

 

Cyber Insurance:

 

Principal Woods Rogers PLC, Elizabeth Waller

 

 

10:45 am – 11:30 am

 

Meaningful Quality Measures :

 

VP Performance Improvement, Quality and Analytics, Centra Claudia Butler

 

 

 

 

 

11:30 am – 12:30 pm

 

CIO Roundtable:

 

Moderator: Cathie Brown, Impact Makers

Terri M. Ripley, CIO OrthoVirginia
Terri Spence, VP & Regional CIO, Bon Secours Health System
Susan Steagall, VCU Health

 

 

12:30 pm – 1:00 pm

 

Lunch

 

 

 

1:00 pm - 2:00 pm

 

Virginia Secretary Health and Human Resources:

Dr. Dan Carey

 

 

2:00 pm - 2:30 pm

 

Emergency Dept. Care Coordination:

Debbie Condrey, CIO VA Dept. of Health

 

 

2:30 pm - 3:00 pm

 

Wrap up and Next Steps